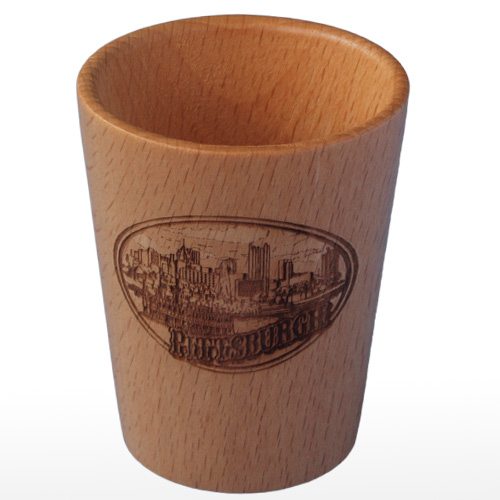 Although not recommended for drinking, this wooden shot glass
adds a natural look to any Pittsburgh collection.
Featuring a wood-burned image of the city,
our shot glass makes a perfect gift
for alcohol aficionados and collectors alike.
$5.99
This unique shot glass has a 3D representation
of the Pittsburgh skyline going entirely around.
$6.99
This shot glass has a fun interpretation of Pittsburgh's skyline.
Great for adults who are young at heart!
$4.99
These heavy duty pewter shot glasses feature many of the
places and things that make Pittsburgh wonderful.
$9.99
Pictured around this shot glass is Amish Country, Covered Bridges,
the Liberty Bell and Pennsylvania Railroads.
Four things that are well known and loved about Pennsylvania.
$9.99
This stylish and colorful shooter seems to name
every area of Pittsburgh.
Collect the matching apron, shot glass and hobo bag and passport bag!
$6.99
More items »
Copyright © Accentricity all rights reserved